Experts in Commercial Boiler Inspection in Illinois
Midwest businesses make Xcell Mechanical Services their top choice when it comes to commercial boiler inspection in Illinois. It is because we are the boiler experts. Consequently, we sell, install, service, and replace boilers for customers all over Indiana, Illinois, and Missouri. Our expert team will ensure your boiler remains operating safely and running efficiently. So, you can trust that your commercial facility will uphold its responsibility to keep employees safe. Is it time to schedule your commercial boiler inspection? You can use our convenient contact form by clicking here to book your inspection right now.
Our Commercial Boiler Inspection in Illinois Maintains Safety
We all want to live by the motto safety first when it comes to boilers. That is exactly what we make our priority with our commercial boiler inspection in Illinois. The experienced technicians at Xcell Mechanical Services will do the following when they inspect your equipment:
We will test that boiler controls function properly. This includes testing of the pressure gauge, low water cut-off devices, thermometers, temperature controls, gauge glass, and the pressure relief valve.
Our techs confirm no danger signs of erosion, corrosion, or overheating are present.
We will check drains and blow-offs to ensure they are working properly.
The fuel system will get inspected to ensure filters and strainers have been replaced. In addition, we will check for leaks.
Our expert will ensure that all shut-off valves remain free from leaks.
We make sure valves in instrument lines are functioning as they should.
In addition, we verify all flame scanners and sensors are connected properly and functioning.
We check all instruments and safety devices for proper settings.
Also, we make sure the re-circulation pump works as required.
We verify that there are no leaks from any part of the boiler or piping external to the boiler. We can repair any cracked surfaces immediately. Additionally, we can repair any bulges or other deformities that indicate defective controls, safety devices, or improper burner operation.
Our Boiler Products
Xcell Mechanical Services offers you even more than commercial boiler inspection in Illinois. As a matter of fact, we provide a variety of solutions in case you need a boiler replacement. We sell and maintain systems from trusted product providers through ComTech Industrial such as: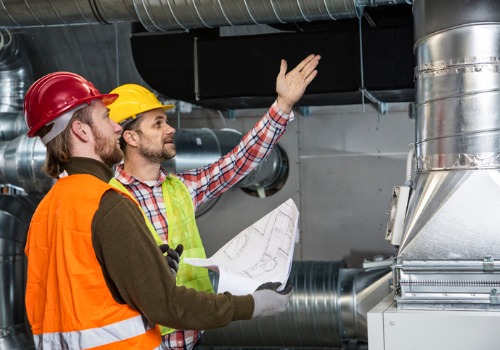 Unilux Water-Tube Boilers
Burnham Commercial Steel Boilers
Riello Forced Draft Boilers
Crown Boilers
Thermal Solutions Hot Water Boilers
Patterson Pumps
Boiler Feed Sets and Deaerators (B.F.S.)
Delta Fabricating
Contact Us
Xcell Mechanical Services makes boiler safety at your business their first job. As a result, our commercial boiler inspection in Illinois will keep your system running properly. Yet, we can sell or repair products in case your boiler needs repair or replacement. That is because boilers are our business. As a result, business clients throughout Illinois, Indiana, and Missouri call us when it concerns their boiler. Also, we offer sales, installation, and service for all HVAC systems in your company. Choose one of the premier boiler experts in the Midwest to partner with you today. Call Xcell Mechanical Services at 309-359-3084.