Get Emergency Commercial Boiler Repair in IL
You simply cannot wait when it comes to emergency commercial boiler repair in IL. For that reason, Xcell Mechanical Services make sure our experts can respond 24 hours a day. You cannot predict an emergency. They do not happen on a regular business time clock. So, rely on our emergency repair service to avoid shutting down your business for a lack of heating. Midwest companies count on us because we are the boiler experts. Businesses throughout Missouri, Indiana and Illinois recognize Xcell as their go-to provider when it comes to boilers. We repair, design, sell, install, and replace boilers all the time. Do you have a concern about your commercial boiler? Do not hesitate. Set up an inspection right now by clicking here for our convenient online contact form.
Experienced Commercial Boiler Repair in IL
Xcell Mechanical Services provides experienced commercial boiler repair in IL and throughout the Midwest. Boiler upkeep and repair are critical in ensuring comfort and convenience to your employees and customers. Not everyone can make sure a boiler stays running properly. So, let our experts provide year-round maintenance for your boilers and related heating systems. Regular preventative maintenance can often spare you costly repair bills. In addition, it can extend the lifespan of your heating system. However, we also can offer options to you if your boiler can no longer run at peak efficiency. Xcell was built on the boiler and burner business. We are the only service company in the down-state area that is a manufacturer's representative for the major system components while also providing service and installation. So, we can repair, sell, install, and replace any system.
Ask Us About Our Great Products
Count on our expert team for a commercial boiler repair in IL. However, we can offer you other great solutions in case it is time for a system replacement. We offer some of the best equipment on the market through our provider, ComTech Industrial, including: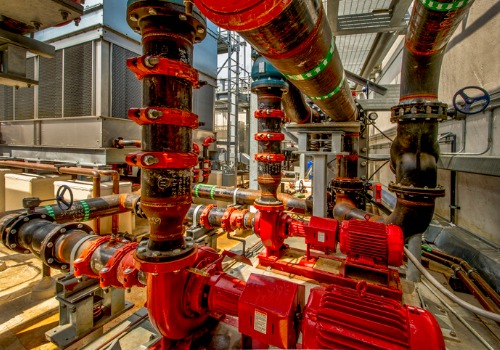 Riello Forced Draft Boilers
Unilux Water-Tube Boilers
Crown Boilers
Thermal Solutions Hot Water Boilers
Burnham Commercial Steel Boilers
Boiler Feed Sets and Deaerators (B.F.S.)
Patterson Pumps
Delta Fabricating
Get in Touch with Us
Trust Xcell Mechanical Services when you need a commercial boiler repair in IL. Our expert team completes thorough inspections of your equipment and can remedy urgent problems. In addition, we can offer a comprehensive solution in case you need more than repair work. Xcell Mechanical Services can handle all your design, sales, installation, and service needs for heating and cooling systems. Call 309-359-3084. We make our experts available 24 hours a day should you need emergency repairs or service. So, partner with one of the premier boiler experts in the Midwest. Companies throughout Illinois, Missouri, and Indiana come to us with all their boiler needs. You should, too. Call now!