High-Quality Industrial Boilers in Illinois
Boilers play a much more significant part in our lives than most probably think. Because this device's role is to heat hot water, boilers affect everything from a quick shower down to the quality of our cleaning. When a boiler breaks, it can make a big difference in one's daily life. Luxuries once taken for granted are now highly-coveted comforts. If you or your company is experiencing a loss from faulty machinery, it's time to seek outside assistance. Call on Xcell Mechanical to service all industrial boilers throughout Illinois.
Who We Are
Rated as one of the Midwest's top choices in boiler services, Xcell Mechanical supplies maintenance, modifications, and installations on industrial boilers throughout Illinois. We pride ourselves on employing the most experienced and trained technicians. And as a trusted source of steam and hydraulic equipment, we also supply parts such as pumps, valves, and transfer sets. When it comes time for a minor or major modification, count on Xcell Mechanical Services to carry you through.
What We Do
From broken boilers to brand new installations, the Xcell Mechanical team works diligently to service every need. Whether this is your first or fourth time seeking our services, we've got you covered. See below for a more in-depth description of our offerings:
Boiler Maintenance – Just as doctors suggest routine wellness visits, boiler experts also ask individuals to get their machinery serviced annually. A quick checkup will ensure equipment is in top shape, catching any minor malfunctions that could lead to significant issues later on. This will save your pocketbook some money and ensure your comfort all season long.
Boiler Modifications – Not every broken boiler calls for a brand new installation. Sometimes all a device needs is a small modification. At Xcell Mechanical, we'll upgrade your equipment at an affordable cost. We'll install tubing, retrofit burners, and replace old parts as we see fit. And before you know it, your boiler will be back up and running, good as new.
Boiler Sales & Installations – In addition to individual parts, we also supply brand new boilers from the best in the industry. All boilers and accessories come from leading manufacturers such as Riello Burners, Burnham Commercial Boilers, BSF Industries, and Patterson Pumps. Moreover, we offer affordable installations and financing options for those that need additional support.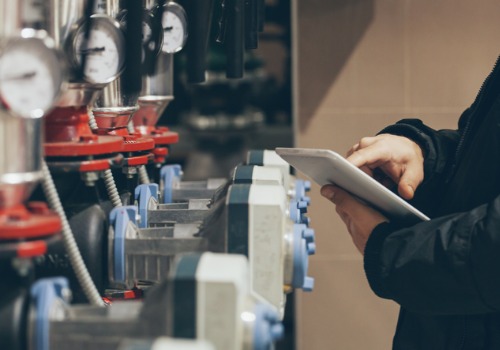 When to Call
Not sure if your boiler is broken? There are several signs which indicate a malfunctioning machine. If your boiler is doing any of the following, get in touch with one of our technicians today:
Leaking
Emitting Strange Smells
Showing Signs of Rust, Corrosion, or Discoloration
Blinking or Giving Error Codes
Contributing to Uncharacteristically High Gas Usage
Making Whistling, Whirring, or Clunking Sounds
Give Us A Ring
If any of the above issues sound familiar, give us a call. Contact (309) 359-3084 or email us at info@xcellmechanicalservices.com for all things industrial boilers in Illinois. We are headquartered in Mackinaw, IL, and currently service the commercial needs of the surrounding community.