Local Repairs and Installations for Burnham Boilers in Illinois
A broken boiler makes for a stressful atmosphere. Because many facilities rely on this equipment for heating, power, and materials processing, boilers have the potential to make or break a company's production. When your process is interrupted by faulty machinery, it's time to seek some help. For high-quality repairs and installations on Burnham Boilers in Illinois, contact Xcell Mechanical today.
Our Commitment to You
At Xcell Mechanical Services, we pride ourselves on providing top-quality care at a competitive cost. All equipment is backed by the best names in the industry. And because of our strong sense of client commitment, we also offer financing options to help make machinery more readily available. Whether you require a minor or major modification, we can cover you. Our talented team of professionals will work diligently to bring you the best results, getting your boiler back up and running stat.
Boilers Built to Last
Tired of wasting money on malfunctioning machinery? With a brand new installation from our line of long-lasting commercial heating equipment, you can save thousands of dollars in additional repairs. When deciding between the best manufacturers, consider the following benefits of Burnham Boilers:
Durability – Traditional boilers are made out of cheap tubing that deteriorates after long periods of time. The same cannot be said about Burnham Boilers, which are comprised of strong, sturdy materials that are made to last. Due to this product's detailed design, the machinery promises a long lifecycle at an extremely low risk for repair. As such, the product proves a reliable investment for all those that install.
Efficiency – In the same vein as durability, are the high levels of efficiency that this equipment emits. Unlike other brands, whose product's productivity tends to plummet over time, Burnham Boilers operate at a constant output, boasting the same great results year after year.
Reduced Cost of Ownership – When you buy a boiler, you will not only want to consider the initial cost of the investment, but also the price you will pay in terms of annual ownership. This includes anything from fuel to maintenance to modifications. One way to reduce these costs is by only investing in high-grade equipment. By choosing to partner with trusted brands such as Burnham Boilers, you can save yourself and your company a significant sum.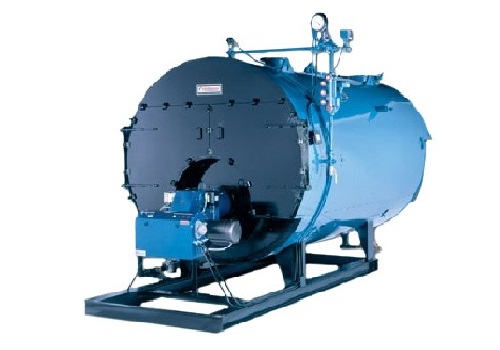 Additional Services
Beyond boilers, we also offer installations and repairs on a variety of other products. At Xcell Mechanical, we service heating, ventilation, AC, and refrigeration. And as a source for all peripheral equipment, we also supply pumps, transfer sets, valves and more. For a full list of the solutions we offer, head on over to our products page.
Give Us a Call
Is a faulty boiler constantly interrupting your company's production? Consider investing in a set of Burnham Boilers in Illinois from Xcell Mechanical. Give us a call today at (309) 359-3084, or shoot us a message at info@xcellmechanicalservices.com. Our inbox is always open, and our talented team of professionals work quickly to respond to every question that comes our way. In the area? We'd love to see you stop by. We are located in Mackinaw, IL, and proudly extend our services to the surrounding communities.