Thorough Boiler Maintenance in Illinois
The longevity of your boiler relies on the overall attention and care given to the item. The more you do to maintain the machinery, the longer it will last. Experts recommend several tips and tricks to keep the equipment operating as efficiently as possible. Beyond daily and monthly inspections, mechanics also advise servicing each boiler on an annual basis. A professional examination will give a user a comprehensive understanding of their boiler's health while also allowing for any outstanding issues to surface. If you don't want your boiler to expire early, schedule such an inspection. When seeking reliable boiler maintenance in Illinois, consider calling on the team at Xcell Mechanical.
Our Commitment to Quality Care
At Xcell Mechanical, we are committed to performing thorough inspections, repairs, and installations on all kinds of commercial heating equipment. We treat boilers, both old and new, and other systems such as furnaces, air conditioning, refrigeration, and ventilation units. In addition to these services, we also supply equipment and accessories from the industry's best brands. These include, but are not limited to, BFS, Riello and Burnham Boilers. For a comprehensive list of the manufacturers we partner with, check out our products page.
Advantages of Annual Maintenance
There are many advantages to seeking annual boiler maintenance in Illinois. Not only do routine inspections help clients catch minor issues early on, but they also increase energy efficiency, cost savings, and the quality of safety onsite.
Energy Efficiency – Boilers that you correctly care for will require less energy to operate. When a technician services a machine, they will look for any apparent inefficiencies to resolve quickly. One element that will require review is a boiler's burner. Since the component's quality is directly proportional to a boiler's performance, a contractor should inspect the item for any inhibiting impurities such as dirt and rust.
Cost Savings – It might seem counterintuitive, but servicing your boiler annually can save you more in the long run. Since annual inspections allow contractors to catch issues early on, maintenance saves a machine from pricey future repairs. Additionally, treating equipment for energy issues will reduce the cost of gas consumption.
Onsite Safety – Boilers are not inviolable to accidents. Explosions, electrical fires, and carbon monoxide poisoning can all occur from neglected machinery. So it is essential to review the equipment for potential hazards routinely. At Xcell Mechanical, we'll check for leaks, stains or loose valves that indicate a cause for concern.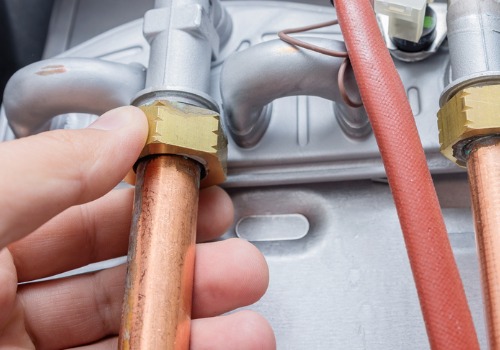 Personal Preventative Care
Beyond seeking a seasoned professional's assistance, you also owe the item a certain level of attention yourself. Because different kinds of boilers require different types of upkeep, consult your owners manual for proper personal cleaning and maintenance methods.
Schedule an Inspection Today
Looking for a trusted provider of boiler maintenance in Illinois? Contact us today! Our team of talented technicians can be reached by phone at (309) 359-3084 or by email at info@xcellmechanicalservices.com. We operate out of Mackinaw, IL, and currently serve commercial clients in the surrounding states.